#2.01 | The share of shame, the cost of comfort
Why did I feel like I wasn't good enough for Miller High Life?
Hi and thanks to all of the new folks who signed up for this via my Facebook post a couple days ago!
You should know that I don't send this out regularly at all (this is just my seventh post in two years and the first since November). You should know that there's no set format (I wrote two posts in present tense, another was a dumb ode to a word and the next newsletter will be SUPER SHORT). You should also know, despite the name, that it's typically only a little bit about beer!
It's a disorganized nightmare!
So what I mean to say is … thanks for signing up and going on this wild ride with me. Cheers to whatever comes next.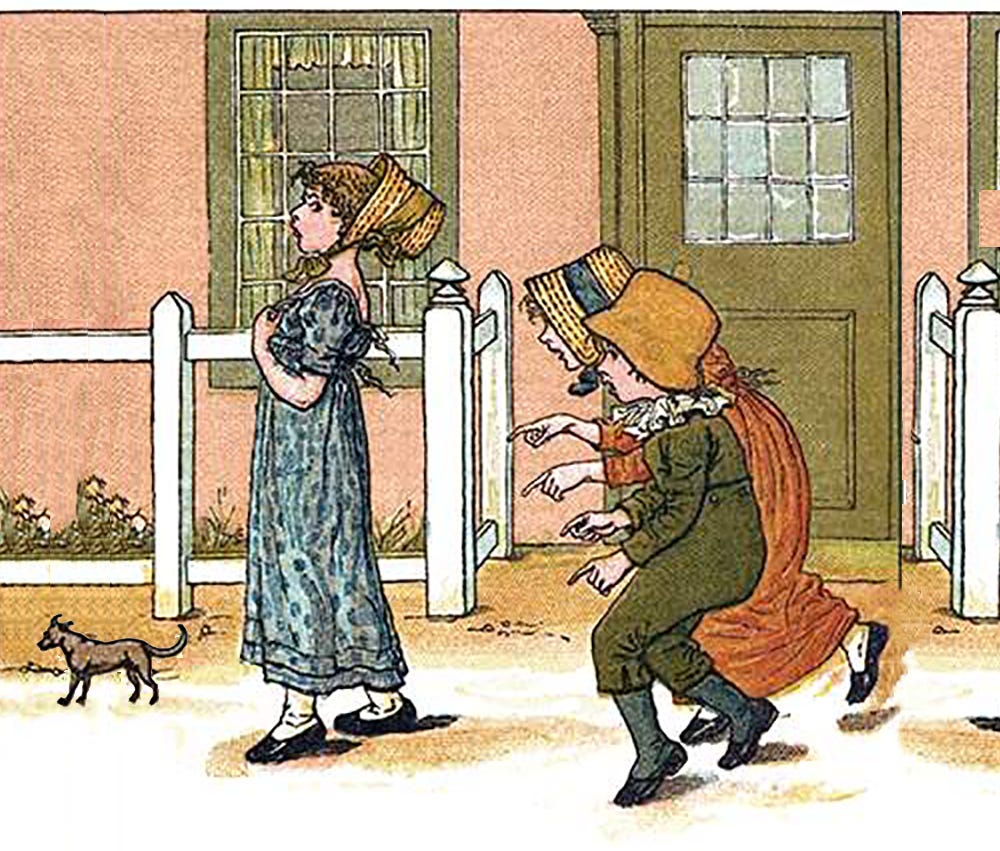 It started in the lunchroom with a simple question about my shopping choices. His name was Derek, but we called him Wojo to separate him from the other Dereks in our fifth-grade class. He was the runt of the trio, a sweet face with a sour mouth, a cartoon of Beaver Cleaver voiced by Eddie Haskell. 
He wanted to know where I got my jean shorts.
When I told him they came from a yard sale, he laughed and pulled in another Derek, the rail-thin blond one. He laughed, too, and I withered into the hard lunchroom stool. I didn't understand what was so funny but tucked away a mental note. 
What I said was worthy of ridicule. Don't ever repeat it. Do whatever you can to avoid mockery. 
Months later, when a new pair of jean shorts caught Wojo's attention, I was ready. These had also come from a yard sale. But when Wojo asked this time, I lied.
---
As a kid, you're terrified that everybody else is going to find out something embarrassing about you without realizing that everybody else lives with the same fear. 
The feeling is what gnaws at you every time you mispronounce a word while reading aloud in class. It sets your mind in a panic as you stare at sneakers on a store shelf. It coats your body with anxiety and confusion, without your permission and suddenly from nowhere, like oil on a sea otter. 
Perhaps worse of all, it provokes you to lash out at your parents for doing perfectly normal things. 
After the Wojo incident, I stayed in the car when my family went yardsaling in neighborhoods with my classmates' homes. If my mom went without me, I'd ask her where she got whatever she brought home to make sure I wouldn't be wearing anything other kids might recognize as theirs. If she asked me what the big deal was, I yelled at her to leave me alone.
I know now, of course, that there's nothing wrong with secondhand clothes (and that they're better for the planet and for the millions working in sweatshops). I know now that my parents could have spent the money on anything and deserved nothing but my gratitude.
But then. Then, I learned to lie to cover my shame and tried to shame my parents to escape my lie. 
But I hadn't learned enough to stave off the ridicule. TJ called me out for the unofficial Buffalo Sabres jersey from Hills department store. John made fun of the piece of duct tape I used to hold my old pair of Chucks together. And the girls' whispers I couldn't fully hear about anything I wore said enough. By the time my first girlfriend brought me to an Aeropostale at an outlet mall, I was convinced that the store clerks would find me out and ask me to leave. 
Only one solution occurred to me then: Buy. Buy and never stop buying. Buy from the right places. Buy at the right time. If you don't have the money, get it, and buy.
Most children's books tell lessons about the importance of kindness, sharing and accepting others. Men pull thorns from lions' paws, spiders befriend pigs and we all learn to love Sam-I-Am for his verdant quirks. But then kids meet other kids and capitalism-soaked shame outpaces all of them as the prevailing fable of our lives. 
---
When I made it to college, the first of two generations of my family to enroll in a four-year university, I was amazed that there were nine libraries to choose from. 
The law library was the nicest — all polished wood and leather and silence. The health sciences library on South Campus was nestled in an ornate building, the most classic of classical architecture, ripped straight from the pages of every campus advertisement you ever got in the mail. The library in Capen Hall, where all of my friends went, was a little outdated but on the main drag and full of space to study.
But I did all of my studying in the Lockwood Library because it was the dingiest. After all, I shouldn't have been in college at all, so I might as well spend it in the desks carved with 30-year-old graffiti on the floors with the concerning stains. 
When I was 19, I went with my girlfriend's family to a casino in Canada, where I was officially old enough to drink. I avoided the gaze of the women who went around with trays taking orders. I didn't want to watch them size me up and decide against walking over to serve a poor guy who didn't know how to order and surely wouldn't tip.
Instead, I fixated on a nearby bar with training wheels: a menu on a large sign that I could scrutinize early to keep from getting tongue-tied. Cocktails. Chardonnays. Canadian and U.S. beers. I decided on a Corona. A beer with a lime seemed fancy but unthreatening, something a salt-of-the-earther would drink if he went to splurge his savings on a day at the slots. But, eventually, even a Corona in a smoky casino felt too luscious, too much of an overreach, and I stayed in my seat, making 10-cent pulls on a hockey-themed slot machine. 
Two years later, I grabbed a case of Miller High Life off the top shelf of a second-tier grocery store and hid it at the bottom of my cart, lest anyone think I was buying "fancy" beer above my station.
---
Have you ever felt out of place and uncomfortable when walking into an upscale restaurant, or ordering an unfamiliar drink from a bar, or walking into a store with higher prices than a Wal-Mart? What is it that makes us question whether we're good enough to buy something when we have the money? Isn't the story we tell about America that everyone can have everything they can afford to buy? 
It's not a true story, of course. Pick up any rock and look underneath and you'll see the "whites only" signs and the invitation-only old money dinner clubs and the people who privately complain about the 47 percent of us who supposedly take and take but never give. But it is the story we love to tell.
I don't know if that day in that lunchroom was the first time I felt economic shame. But I do know that it set the pieces for a lifetime of eyeing what everyone else was wearing, eating, drinking, carrying and saying. Certain hobbies and interests and tastes seem to exacerbate the problem. I've munched with foodies, shopped with fashionistas and made music with deep-pocketed gearheads. But beer nerds might be the worst that I've encountered. 
Normal conversations in breweries and beer bars have a tendency to turn toward the pecuniary. A friendly chat about how one beer reminds you of another might, say, lead someone to tell you about how they blew $400 on a rare beer from some far-flung country (usually Belgium). Another about how you'd been waiting to try a certain brew for a while could turn into a yarn about standing in an overnight line to pay hundreds for a case of pastry stouts. There's an anatomical term that beer hobbyists use to describe this behavior. I won't share it here but it's a two-word phrase that ends with "swinging." 
I think I've spent enough to feel mostly at home among even the worst of them, though I prefer the many who rank as the best of them. That came hard-earned — I needed money, yes, but also self-worth.
Six years ago, when I was visiting Chicago with a big group of coworkers, I ordered a drink made with mezcal at one of Rick Bayless' Mexican joints. The server asked if I had any experience with mezcal and my lunchroom lesson came right back to me — I lied and told him I did. 
Just a year ago, when a bartender who also runs a popular local beer page on social media loudly chastised me for mispronouncing kölsch (a crisp and refreshing beer style from Cologne, Germany), I paid and then stormed out of the bar, vowing never to go back again.
But then, a couple weeks back, I admitted to another local bartender that I had no idea what he was talking about as he was recommending a beer. Absolutely no idea. He laughed. I laughed. And then he explained it to me. It was so refreshing. 
---
Beer things worth reading: Once, at least four years ago, my friend Katie was heading to Gainesville for a work trip. I asked her to stop by a brewery and bring something back. She told me no, that a woman going to an unknown brewery alone was a fraught proposal. I've been thinking about that ever since. And I've been chewing on this article about it for the past eight months: What it's like being a woman in the beer world. 
Also: this one about women's bottle shares. It sounds so much better than most I've been to. 
I scrapped a part of this essay about the beer world not just being occasionally terrible because of beer nerds' tendencies to tell you how much they spent, but also because of the constant gatekeeping about styles and companies and what you should and shouldn't like. That happens in the wine world, too, and this post about a scuffle on wine Twitter highlights it better than anything I've read. 
Finally, if you think I need to grow up and stop whining about elementary school … you're probably right. But here's a fascinating look at what friendship can do to the adolescent brain. 
Oh, and the illustration up top comes from Kate Greenaway, an English Victorian artist and writer who lived from 1846 to 1901. The image once illustrated one of Mother Goose's nursery rhymes and has been edited to fit your inbox.
---
What I'm drinking this week: After an ill-advised night out on Friday, I'm taking a bit of a break. But Webb's City at Green Bench has Thiriez Blonde available in bottles. I wrote about a similar beer from the French brewery for my second post on this … whatever this is. TL;DR it's subtle, it's kinda hard to find and you should go buy some (but please not all of it). 
---
Did someone send this to you? Or are you reading it online? If you want more like this, delivered right to your inbox, sign up here. Please consider forwarding this email or sharing this post with someone else who might find it interesting. If you like bad pictures of good drinks, check out my beer-specific Instagram account.