Discover more from Ren Drinks Beer
Stories about life, love and the pursuit of hoppiness.
#1 | One Stack. Two Stacks. Three Stacks. Four?
Four Stacks Brewing Company in Apollo Beach, Florida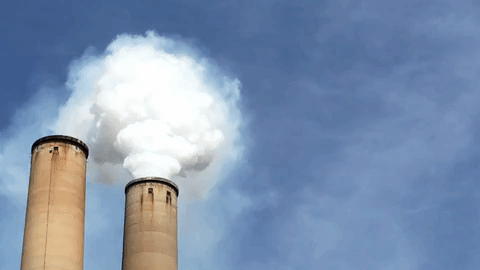 As it turns out, the demolition of a coal chimney doesn't make much of a bang.
After looming over Tampa Bay for nearly 50 years, the razing of the original red-and-white striped chimney at Tampa Electric's Big Bend Power Plant couldn't muster so much as a YouTube video, failed to draw the attention of most of the press and, at least during my visit in spring 2017, confounded a group of longtime Tampa Bay citizens.
"Weren't there four stacks here?" we wondered as we stood under the remaining three and scoped the water's surface for the manatees that seek refuge there during the winter.
But the manatees had moved on, which maybe explains our focus on the ugly industrial heap in front of us.
"Maybe there are four stacks at that other plant; the one in Apollo Beach."
"This is the plant at Apollo Beach."
"Is there one we can't see from this angle?"
"Nope, we counted them driving in."
"Maybe that tiny one counts?"
Complicating this issue was the name of our second stop for the day — Four Stacks Brewing Company. They weren't much help there.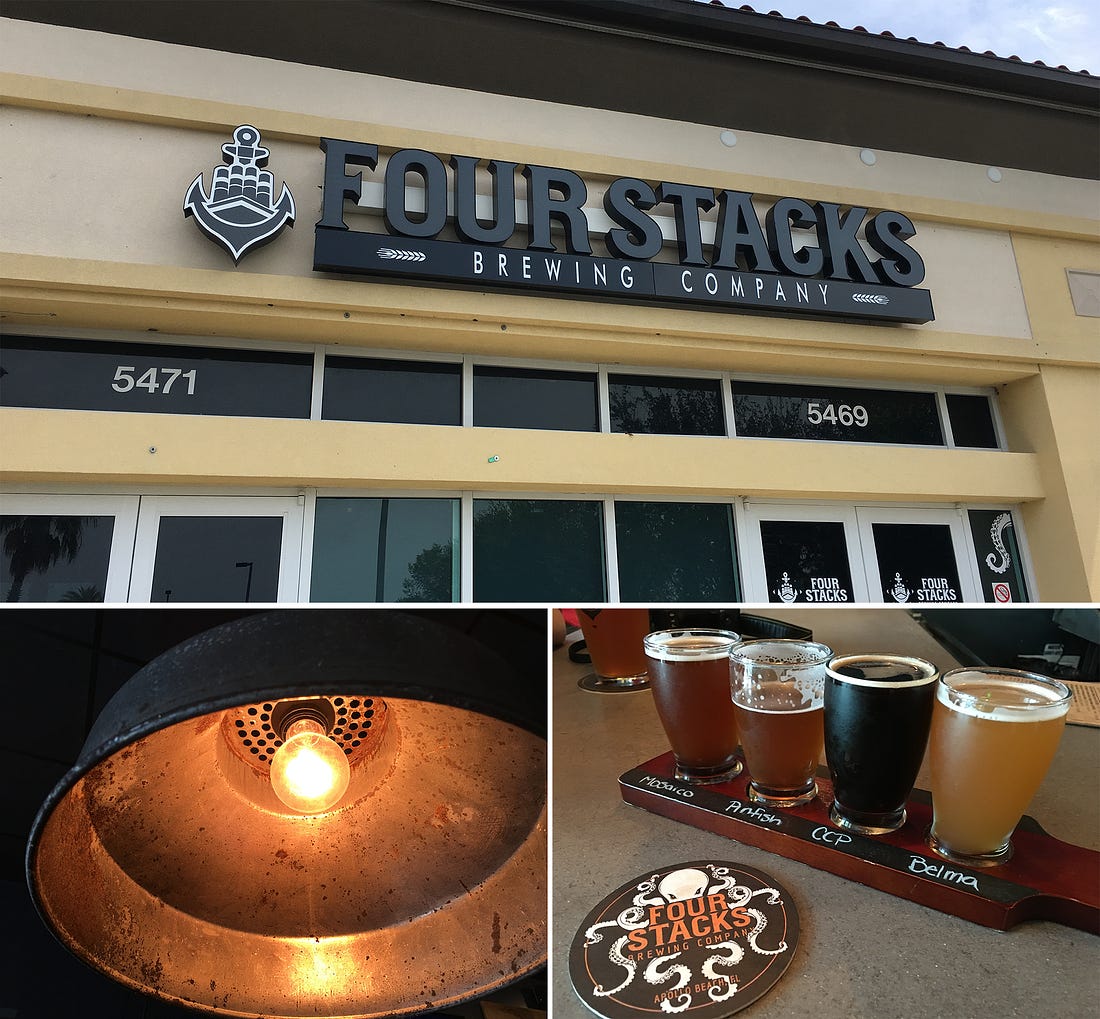 "We are the fourth stack!" the bartender said as he punched the air and turned away.
What an artful retcon. Some light sleuthing was more helpful.
We know now that the fourth stack was retired from use in 2008. We know that the steel liner was stripped out around then, leaving only an expensive crumbling husk. And we know it was unceremoniously scrubbed from the skyline of Tampa Bay in the winter of 2016, more than a year after Four Stacks sold its first sips of beer.
But I couldn't help but think of the brewery's name. What does it mean now? Why not change it? Would I change it?
Obviously, that's a tall pint to swallow. There are licensing issues, T-shirts to sell, brand recognition to consider, signs to reprint, a slew of kegs with typed-out names and complicated relationships with vendors.
Still, isn't it vexing every time a new visitor asks?
Where's the fourth stack?
***
A good Four Stacks beer to pair with vexation: Pas De Calais
***
Want more like this, delivered right to your inbox? Sign up here. If you like bad pictures of good drinks, follow my beer-specific Instagram account.